How much concrete will you need for your job? Good question. We have taken all the hard work out of this by providing the following tools below. If you have a round hole such as post holes or pillars then use the round hole table. If you want to calculate the volume of concrete required for a rectangular slab, use the rectangular slab calculator.
To find cubic metres needed to fill a round hole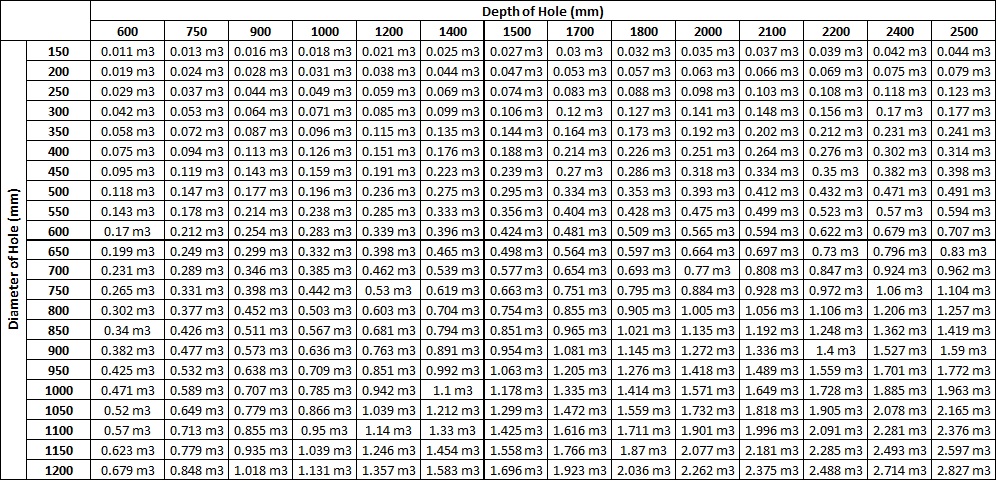 EXAMPLE: How much concrete is needed to fill 5 holes 1200mm deep and 1050mm round?
ANSWER: One hole takes 1.039 cubic metres, therefore 5 holes = 5 x 1.039 = 5.195. (say 5.2 cubic metres)
NOTE: When the Diameter of a hole is doubled, it takes 4 times more concrete.
---
Rectangular Slab Calculator
Volume (in m3) = Width of Slab (in m) x Length of Slab (in m) x Depth of slab (in m)